Cabinets > Lennox Cabinet, Oak
|
---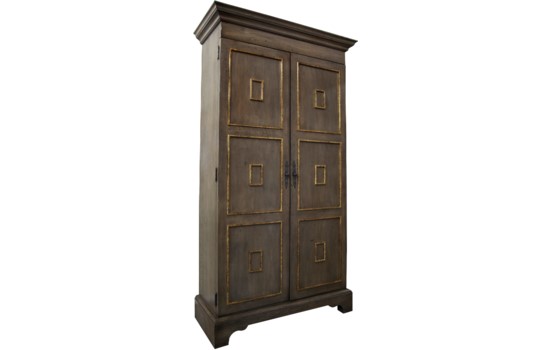 Lennox Cabinet, Oak
ItemID #:
FF107
Qty Available:
2
Available in 2-6 Weeks:
0
Availability is subject to change until order is confirmed
Dimensions:
50 x 21 x 90
Weight (lbs):
Material:
Oak/
Finish:
Light Shellac (10% up-charge)
Fabric:
3x Adjustable Shelves
Note:
Washed oak is an unsealed finish and we do not recommend it for dining tables or other much-used surfaces. Consider "Angel White", our new sealed finish (10% up-charge). Wrong use and cleaning of washed oak will result in damages - CFC will not be responsible for such damages.
Please note that the tones and textures portrayed in the photo may differ from the actual item.
---
View Larger Image
Print Tear Sheet
---