Accent Tables (NOIR) > Antonie Side Table, Gold Finish, Cast Iron and Quartz
|
---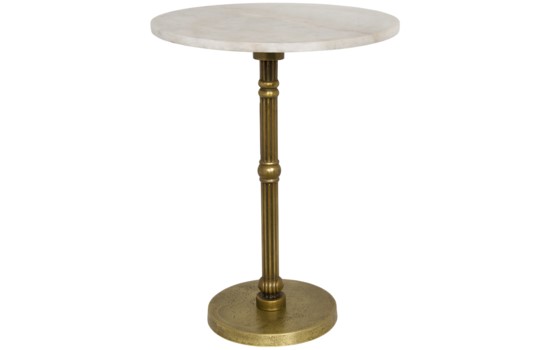 Antonie Side Table, Gold Finish, Cast Iron and Quartz
ItemID #:
GTAB776GD
Qty Available:
14
Available in 2-6 Weeks:
0
Availability is subject to change until order is confirmed
Dimensions:
20" X 20" X 25" H
Weight (lbs):
47
Material:
Cast Iron and Quartz
Finish:
Gold
Fabric:
N/A
*As a natural material, shipped stones may vary in color, pattern, texture, or veining. Variances may include spots that are darker in tone than the rest of the stone.
*Metal items are intended to have a rustic appearance that may include spotting and variances in tone and luster.
---
View Larger Image
Print Tear Sheet
---